Owner, CEO and Head Coach
Lorraine Rise
M.S., CPRW, CPCC, SHRM-CP
From her very first job out of college, Lorraine has built her career on the practice of coaching others to succeed. Her career began in the health and weight loss industry, coaching hundreds of clients to reach their weight loss goals. As a Director and Regional Trainer for Jenny Craig, she gained valuable experience in hiring and mentoring dozens of employees in the areas of sales, customer service and management.
In 2013, she was laid off and would encounter several more separations throughout her early career. Lorraine took these opportunities to make a career change into Human Resources. She has since supported the recruiting efforts of numerous firms in the Washington DC area including Lockheed Martin and Integrated Intel Solutions.
In 2015, she made another career change and founded Career UpRising. Now, her personal experience and professional experience can be put to work for you!
Lorraine and her team have served over 400 clients in dozens of industries, both public and private. Many Career UpRising clients come from some of the most recognizable firms in the country including Microsoft, Amazon, Fannie Mae, Coca-Cola, IBM and more.
Career UpRising, LLC is located in the Washington DC metro area but serves clients all across the globe! Listen to Lorraine's inspirational podcast, Career UpRising, on InFlowRadio.com, iTunes, Spotify, iHeart Radio, and more!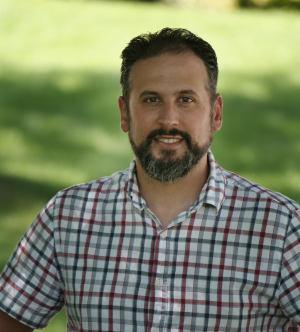 Ron Rise, Jr.
Chief Technical Officer
Not only is he Lorraine's husband and business partner, but Ron is a talented Software Engineer. He's the creator of the technology that powers Career UpRising every day. He designed and built the website, client portal, and much more.
Before pivoting into software, Ron's early career began as an ATP-Certified Commerical Airline Pilot and Licensed Flight Instructor. His career spans a variety of industries including aviation, government, and cybersecurity.  He's also a Certified Open Water Diver and Licensed Ham Radio Operator.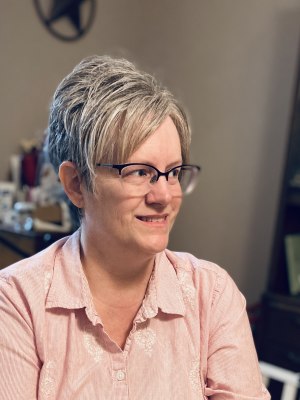 Melissa Kelley
Career Coach and Resume Writer
Melissa is a TORI-nominated writer and coach who offers more than 10 years of successful resume and LinkedIn development on behalf of U.S. and international clients. She has been on the staff at Career UpRising since 2017 and she enjoys working with a range of clients from students, career changers, and blue-collar professionals to C-suite executives.
Melissa also has expertise in federal, military, and military-to-civilian transition resumes, as well as curriculum vitae. Her unique niche is working with autism spectrum and AD(H)D clients. A versatile "Jane-of-all-trades,"​ Melissa's own career background includes education, customer support, purchasing, automotive, project/program management, editing, writing, and entrepreneurship. She holds a B.A. in Psychology, English and Education from Alma College.
Alexis Ankersen
Career Coach and Resume Writer
Joining Career UpRising in 2020, Alexis Ankersen is a TORI-nominated writer and coach whose versatile perspective strengthens her resume writing and career coaching practice. She has professional experience in both private and federal sectors and has been an entrepreneur and employee within diverse industries, making her an excellent choice for understanding and expressing on paper the nuances of complex or unique career paths.
With a history of writing and editing everything from Standard Operating Procedures to professional biographies, Alexis combines formal techniques with a passion for creative writing to create compelling, unique products for her clients.
Growing up in a military family, Alexis was exposed to a variety of cultures and interesting people which gave her an appreciation for everyone's story. She believes everyone has qualities and achievements that make them stand out and aims to highlight those in professional branding documents.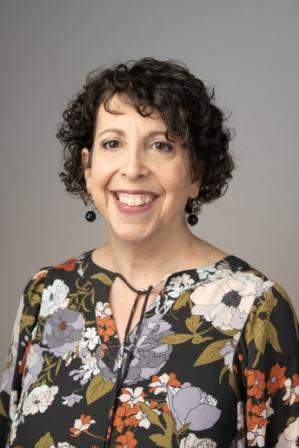 Elyse Pipitone
Resume Writer
With Career UpRising since 2021, Elyse Pipitone is a career coach and resume writer who helps individuals increase their confidence and motivation so they can land a fulfilling career that meets their values and personal priorities.
In addition to providing support and tools for career exploration and transition, Elyse helps job seekers create impactful resumes, cover letters, and LinkedIn profiles that get attention, and coaches them in interview preparation and salary negotiation.
A career changer herself, Elyse's work experience evolved from marketing communications in non-profits to social work agencies supporting homeless families, to her current position as owner of Blooming Careers Coaching, based outside of Boston, MA.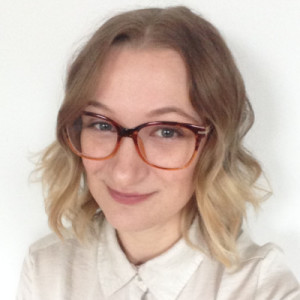 Jess Philippon
Technical Resume Writer
Joining Career UpRising in 2022, Jess Philippon loves helping clients to reach their highest potential in the field. As a digital native with a technical background herself, Jess enjoys growing our understanding of the world's top technologies and doing her part to advance the Digital Age. She is the owner of Iteration Resumes and has an educational background in computer science, along with seven years of technical and resume writing experience. She brings a highly collaborative and personable style to working with technical and engineering clients for Career UpRising.